TOOLKITS

Tiles
"The world is in your hands;
your existence counts."
美丽世界 INTERACTIVE 3D-PRINTED TILES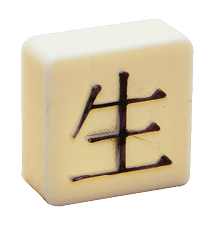 Chinese characters are symbols that can speak a thousand words. Since there is a big group of seniors who live in 1-room flats in Singapore who are Chinese, I decided to make my own Chinese version of scrabble tiles. Unlike the English or Malay alphabet where 26 letters can create & form every word imaginable, Chinese characters range to the thousands. So I have selected & chosen 80 Chinese characters that will hopefully allow the seniors to reflect & narrate their life principles through the tiles.
IN THE BAG
There are 80 customised 3D printed Chinese characters in a bag with a few repeated tiles of colour, action words & things.
HOW TO PLAY
It can be played individually or with a friend.
Remove all the tiles from the bag & place it on a flat surface.


Invite the seniors to create as many sentences as possible & to use all the tiles if they can. [Note: A sentence can be 2 characters or more. Each sentence can be formed diagonally, & each character can be used in different directions].


While the seniors are thinking & forming the words, prompt them to share what they are feeling & dreaming of & what they wish for the future & the world. What are the life principles that they live by? (你的生活原则是什么?)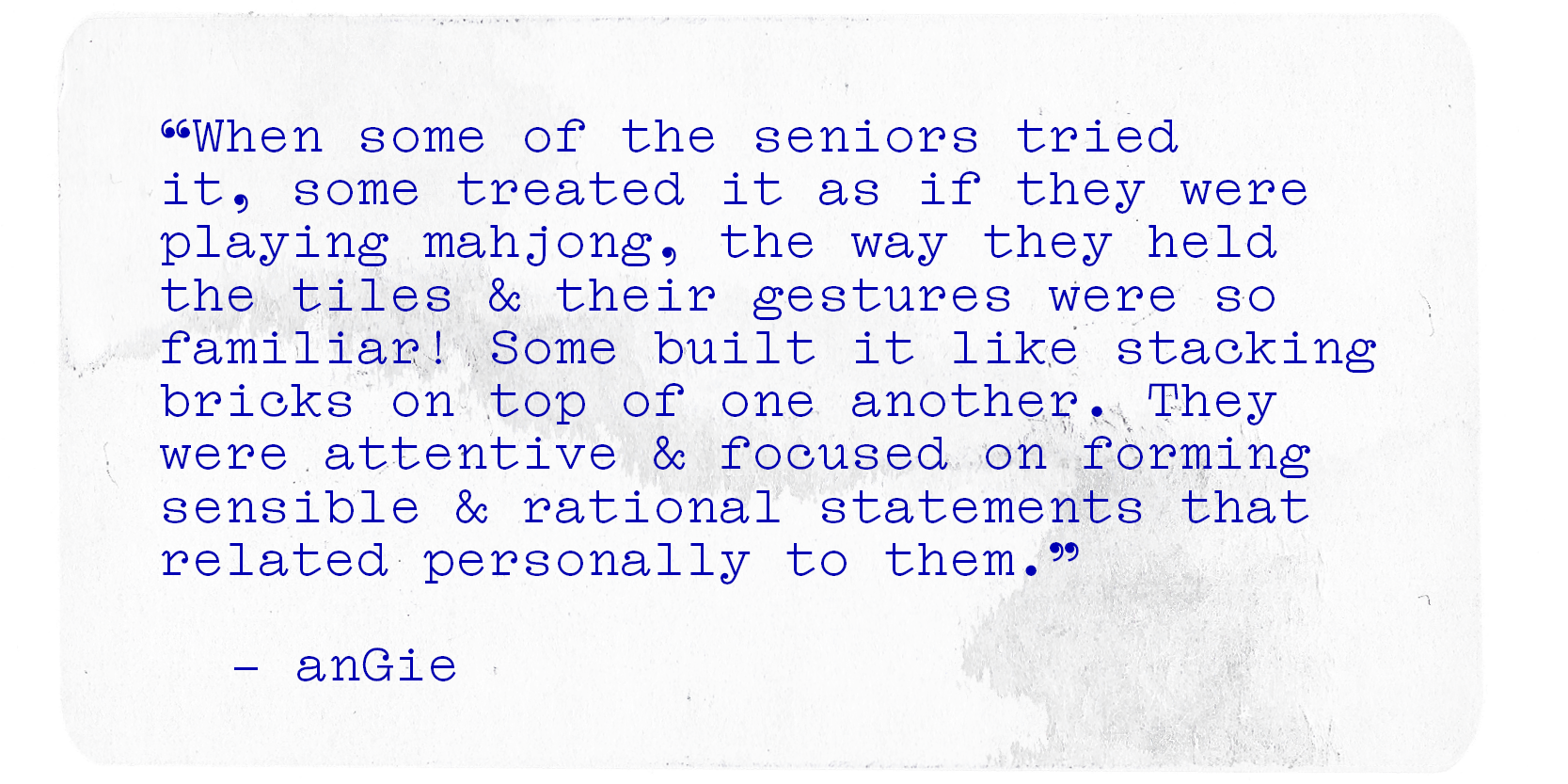 ---
︎ Explore Toolkits
1. Handbook
2. Tiles
3. Washboard
4. Clay